Dental Technology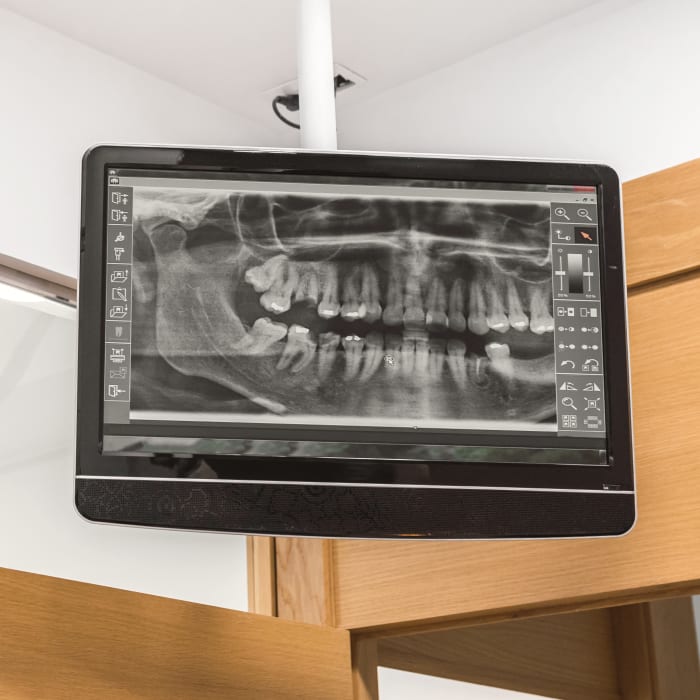 Technologies at Our Dental Clinic
At Wiarton Dental, the technology we use helps to inform treatment planning and make your dental appointments run smoothly. Because we can display digital X-rays and scans on the monitors in our treatment rooms, we can show you any issues in your mouth and walk you through your treatment plan.
Our goal is to provide patients with dental care while making sure they are fully informed about their oral health. Dental technology helps us do that.
Digital X-Rays
Digital X-rays use digital sensors instead of traditional photographic X-ray film and are far less intrusive than conventional X-rays. Children and people with a history of poor oral health may need once-yearly dental X-rays. 
They produce highly detailed computer images of the teeth and gums, as well as other oral structures and conditions.
How Digital X-Rays Support Your Care
When you visit your dentist's office, you might notice that dental technology, tools, and treatment have changed since you were a kid. 
The digital sensors used in our X-rays result in fewer retakes, and detailed computer images can be displayed to show you our diagnostic results in real time.